No One Should Question your Support for the Front

After more than five years of hard work and 8 public meetings, Congressman Dennis Rehberg is questioning whether support for the Rocky Mountain Front Heritage Act is real or "manufactured".
He's questioning your authenticity and that can't go unanswered.
Please join friends and supporters at a "listening session" this weekend and set the record straight. If there is just one thing you can do this year for the future of the 'last best place' … this is it.
| | |
| --- | --- |
| What: | Rehberg Rocky Mountain Front Heritage Act Listening Session |
| When: | Saturday, April 21 at 2:30 PM – Please Show Up By 1:00 PM |
| Where: | Choteau High School Auditorium (204 7th Ave, NW) |
Tell Denny REAL Montanans support the Heritage Act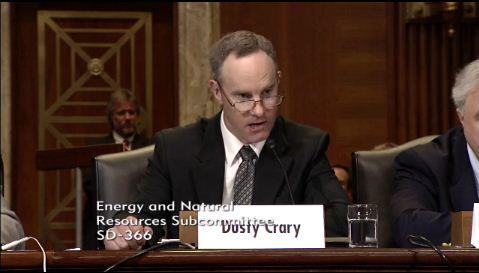 Dustry Crary, Choteau rancher and outfitter testifying before Congress in support of the Rocky Mountain Front Heritage Act: "This is our Homeland Security bill."
Congressman Rehberg has said that he would support conservation that is the "product of a bottom-up, grassroots, collaborative effort" (Clark Fork Chronicle, Dec. 7, 2006). But just last week, he questioned whether that very process and the people who support it are fake.
Dusty Crary, a fourth-generation Choteau rancher who helped build this legislation isn't a fake. The Wild Sheep Foundation and the Backcountry Horsemen are not fake organizations. You are not a fake Montanan.
If we ever want to protect Montana's public lands we need to tell him LOUD and CLEAR that the Heritage Act is a Made-in-Montana bill that balances protection, public access, and use by ranchers, outfitters, hikers, horse packers, mountain bikers, and motorized users.
Congressman Rehberg Can Break the Gridlock of Washington, DC and Protect our Outdoor Heritage. But only if he hears directly from you on Saturday.