The Rocky Mountain Front Heritage Act on Cusp of Passage
Montana's Delegation Pulls Together to protect Front
Choteau, MT – More than seven years in the making and three years since it was first introduced on the Senate floor, the Rocky Mountain Front Heritage Act is today as close as it's ever been to becoming law. This week Congress will consider the National Defense Authorization Act, which includes the Rocky Mountain Front Heritage Act, a signature bill for Montana.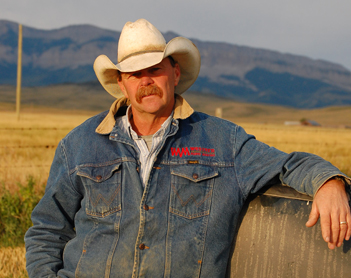 "My family has been ranching here for 128 years and the Act will help protect the Front's wild lands and working landscapes for generations to come."
–Karl Rappold, Dupuyer Rancher
Passage of the Heritage Act would guarantee that the Rocky Mountain Front, one of Montana's most cherished landscapes, stays as it is for generations to come. It would also provide the first new wilderness designation Montana has seen in more than 30 years.
The Coalition to Protect the Rocky Mountain Front – an organization of ranchers, hunters, anglers, outfitters, guides, local business owners, Tribal members, public officials, conservationists, and other Montanans – applauds Montana's congressional delegation for coming together to give this iconic landscape the best chance it's ever had of being permanently protected.
"The Heritage Act is a very well thought-out proposal that has literally taken years to perfect," says Dusty Crary, a rancher and outfitter in Choteau who took part in crafting the Heritage Act. "The bottom line is really this: An overwhelming majority of people like the Front just the way it is, but unless you put that in writing, there is no guarantee that it will remain that way."
Crafted on the Front by a bi-partisan group of local people who know the landscape best, the Heritage Act is the epitome of a Montana-made solution. Ranchers, outfitters, hunters, anglers, hikers, and others all had a hand in shaping the bill. Because this bill is truly a bill by Montanans for Montanans, it enjoys nearly 70% approval in the state, according to a University of Montana poll conducted last June.
"Diverse Montanans came together to create and support the Heritage Act and now our bi-partisan delegation is doing their part to move this bill towards passage during this 50th anniversary year of the Wilderness Act," says Peter Aengst of The Wilderness Society. "May they succeed, and 2014 see this significant addition to Montana's conservation legacy."
The Heritage Act strikes a fair balance of uses among those who make their living from the land and those who recreate on it. It would maintain all grazing opportunities that ranchers currently receive. It would allow chainsaws, game carts and all existing motorized use to continue within the 208,000-acre Conservation Management Area created under the Act. It would also add 67,000 acres of new wilderness to the Bob Marshall Wilderness Complex. Moreover, it would direct the Bureau of Land Management and National Forest Service to prioritize noxious weed management on the Front – one of the greatest threats to both public and private lands in Montana.
"Passage of the Heritage Act would be an enormous victory for all Montanans and for our magnificent outdoor heritage," says Gerry Jennings, longtime Montana Wilderness Association council member who has been working for many years to protect the Rocky Mountain Front. "I want to thank Sen. Tester in particular for making this happen. He's been a committed advocate for our wild places and our outdoor heritage since he was elected."
The Heritage Act would be an enormous boon to Montana's storied hunting tradition, protecting some of the last best elk, mule deer and bighorn sheep habitat in the Lower 48. As a result, the bill enjoys the strong support of sportsmen and wildlife managers from around Montana.
"Big game needs big country, and nowhere is that more true than on the Rocky Mountain Front," says Dave Chadwick of the Montana Wildlife Federation. "The Heritage Act will ensure that future generations can enjoy hunting and fishing this special landscape."
Because of the protection it offers wildlife, the bill has been endorsed by the Great Falls Chapter of the Safari Club, the Wild Sheep Foundation, the Back Country Horsemen, the Montana Outfitters and Guides Association, and many other local groups. Last year, more than 1,000 sportsmen signed a letter supporting the bill.
"I want my grandkids and their kids to experience the Front the way I do today," says Karl Rappold," a rancher in Dupuyer and a pivotal figure in crafting the Heritage Act. "We've been leading on this bill here at home for a long time now. Let's hope that Congress will take the reins and pass the Heritage Act."
---